Top Notch West Caldwell Automated Gates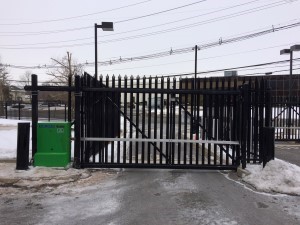 Some companies treat the task of installing New Jersey Automated Gates to a West Caldwell property as though it were only there to look pretty. While your West Caldwell Automated Gates should add to the curb appeal, the main reason for this system is to be functional. Here at Metro Access Control, we are able to deliver to you the best of both worlds – functional and attractive. The good news is that, when it comes to craftsmanship and affordability, we also offer the bet of both worlds. We have met with clients who were beginning to believe that they would have to choose between one or the other. Don't ever settle when it comes to the system you are putting on your property to help protect your loved ones and property. We will work with you to help ensure that you get the best service and results. We take great pride in the customized work that we do and that shows in the final outcome of every job we take on.
Security Systems in West Caldwell
If you have been considering adding a security system to your home or business, the time to act is now. So many of our clients finally came to us after something had already happened. Yet just having a security system could help you prevent a break in from happening in the first place.
Some other benefits include:
Save on your insurance because you are at a lower risk of incident.
Theft, vandalism and even fire damage is reduced when you have a system in place to prevent this or minimize damage.
This is a great way to increase your energy efficiency, if you opt for a system that will help you to control your utilities remotely. Change the thermostat, adjust the lights and see savings on your monthly utility bills.
While your belongings may be covered by your insurance, is there really a value you can put on an heirloom you have from a deceased loved one? There are just some things that cannot be replaced so make sure that you can safeguard them.
West Caldwell Troubleshooting, Maintenance and Repairs for Automated Gates
The most important aspect of getting your automated gate in place, is making sure that you also get the repairs and maintenance needed. By working with Metro Access Control, you are likely to have less instances in the first place. However, maybe you have a system that another company installed. In that case, you will probably want to make sure that our pros keep it in tip top shape.
Recent Articles
How To Secure Access To Your Property In New Jersey

When it comes to securing your building or residential community in New Jersey, there are various systems available that will do the job very effectively. You can control the access of all vehicle traffic starting at the entrance or driveway and follow up with a card reader system, a telephone entry system, or an intercom with cameras.

Driveway Gate Installation – Safety, Security and Peace of Mind

As a New Jersey homeowner, you want to do whatever it takes to protect your house, as well as the people and property inside. One essential measure that you can take is getting your driveway gate installation taken care of. While some people think this sounds a bit extreme, there really is no way you can go too far when it comes to safeguarding your loved ones.
If you are looking for West Caldwell Automated Gates then please call 732-742-9230 or complete our online request form.