Driveway Gates For New Jersey Homes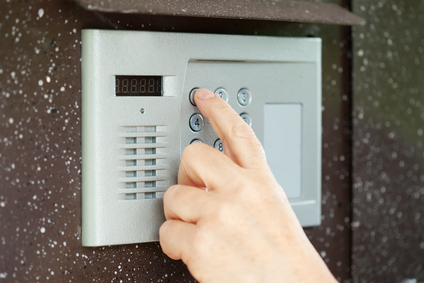 If you own a home in New Jersey, security is an important issue that driveway gates can help with. Even better, an automated driveway gate for your estate or property increases the security of your family and home even more. This second line of defense is important and can be very convenient with automated gate systems.
We have installed many driveway gates for homes and estates in the New Jersey area, so we can tell you that you have many options to choose from -all of which limit vehicle access to your property. You'll also have access system control options to make it easy for you to enter your property and allow guests or delivery vehicles in.
If you are interested in installing a driveway gate in New Jersey, please call Metro Access Control for the best custom options. Our local New Jersey access system specialists offer a 100% satisfaction guarantee and can connect you with the latest state-of-the-art home security technologies. We install strong, rugged construction driveway gates in many styles, so give us a call to discuss options.
Automated Driveway Gates & Security System Options
Having an automated security system is important, but it's all the better when you have installed remote control technology. There are a number of options in access systems to choose from. You may prefer a video, audio, or telephone entry system with remote operation capabilities. The system can be hard-wired or wireless. Or, you may prefer a card reader or keypad entry system. There are also loop detectors we can install which recognize your vehicle and operate the gate automatically.
Photo Eyes - A photo eye for automated driveway gates is helpful for safety against hazardous pinch points and entrapment.
Safety Edges & Sensors - There are also safety edges and other sensing systems which are designed to detect problems such as a vehicle blocking the gate.
Warning Lights & Alarms - A warning light alarms you when the gate opens and closes, and some come with sirens.
Surge Protector - Surge protection is recommended for driveway gates. It's an inexpensive way to be sure the operator is protected from electric shock from surges and lightning.
Automated Driveway Gate Repair Services In New Jersey
You'll never have to worry about automated driveway gate repairs in New Jersey, just call Metro Access Control. We can fix your gate system whether it's something we installed or not. Our technicians are highly skilled and keep up with the latest technologies in access security systems.
We also offer a regular maintenance contract which we tailor to meet your needs. Generally, based on how often you use the driveway gate, we ensure they stay repaired monthly, bi-monthly, annually, or semi-annually.
We are available for 24/7 emergency driveway gate repairs in New Jersey. Just call and we'll be available to help you.
For Automated Driveway Gates In New Jersey, please call Metro Access Control at 732-742-9230 or complete our online request form.