Automatic Gate Safety Devices in New Jersey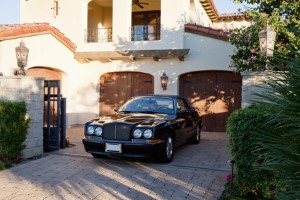 Keeping your property safe and secure is a huge priority, and your automated gate system offers you a number of advantages when it comes to succeeding in securing your home. But there are a number of New Jersey Automatic Gate Safety Devices you can add to your gate system to help you enhance it and make it even safer, more convenient, and more functional. At Metro Access Control, our professionals can work with you to find the safety devices that would be perfect for your residential or commercial property in New Jersey, and we can handle the installation, repairs, and maintenance for any of these devices.
Popular safety devices include:
Photo Eyes
Safety Edges
Signs
We can help you determine which of these devices would suit your New Jersey Automated Gates, and we always guarantee that we'll ensure you're getting everything you need from the products and services that we provide. Call us today begin working with our professionals on enhancing the safety of your automated gate system.
How Photo Eyes Keep Your Property Safe
While your automated gate system helps you keep your New Jersey property safe and secure, photo eyes can help you make sure that your gate is as safe as possible. Photo eyes are used to detect anything that may be in the path of your gate when it's closing, whether it's a vehicle or a pedestrian, so that it can stop its motion and not harm any people or property.
Photo eyes are available in two styles:
Through-beam photo eyes are a two piece unit. They are comprised of a transmitter and receiver.
Retro-reflective photo eyes have both the transmitter and the receiver in the same unit. A reflector bounces the beam back to the unit from the transmitter to the receiver.
Each of these types of photo eyes has its own pros and cons, and our professionals can help you decide which type would be best for your New Jersey property's particular gate. We can handle the installation of the photo eyes, and we'll make sure that they're fully functional.
Safety Edges and Sensors
A safety edge is a touch sensitive switch that sends a signal to your automated gate to start, stop, or reverse the motor, or even to ring a bell. They usually don't require more than 24 volts of electricity to function, so their applications are nearly endless.
Safety edges and sensors can be used in any place where you'd like a simple touch to send a signal to your New Jersey property's gate. Applied at the edge of your gate, they'll be able to send a signal to stop the gate from closing when anything is still in its path. Our professionals can help you decide if safety edges would be beneficial to you.
Our New Jersey Automatic Gate Safety Devices Provides These Detailed Services
Automatic Gate Safety Devices
Photoelectric Sensors
Motion Detectors
Motion Sensor
Proximity Sensors
Laser Sensor
Light Sensors
Loop Detector
Vehicle Detection
Pedestrian Detection
Safety Devices in New Jersey
New Jersey Safety Devices
Recent Articles
How To Secure Access To Your Property In New Jersey

When it comes to securing your building or residential community in New Jersey, there are various systems available that will do the job very effectively. You can control the access of all vehicle traffic starting at the entrance or driveway and follow up with a card reader system, a telephone entry system, or an intercom with cameras.

Driveway Gate Installation – Safety, Security and Peace of Mind

As a New Jersey homeowner, you want to do whatever it takes to protect your house, as well as the people and property inside. One essential measure that you can take is getting your driveway gate installation taken care of. While some people think this sounds a bit extreme, there really is no way you can go too far when it comes to safeguarding your loved ones.
If you are looking for New Jersey Automatic Gate Safety Devices then please call 732-742-9230 or complete our online request form.