Your New Jersey Automated Gates Specialist
At Metro Access Control, we understand how important security and access control are to your commercial or industrial property in New Jersey. That's why our experienced professionals take great pride in providing the highest quality repairs, maintenance services, and installations of all sorts of automated gates and access systems. No matter what kind of New Jersey Automated Gates you need from us, we'll always provide you with high quality workmanship that you can trust.
We are a newly founded company, but our professionals have years of experience working with several different kinds of access systems at all sorts of properties throughout New Jersey.
Our goal is to help you keep your property secure and your security systems effective and efficient.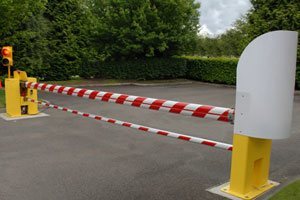 New Systems: Operated, Card Access, & Remote Access Systems
When you need to have a new automated gate or other access control system installed at your New Jersey property, our professionals can handle the entire job from start to finish.
We'll start the process by visiting your site and determining the best systems for your property. We'll discuss your goals with you, then we'll work with you to find the best ways to achieve them. We can make sure that your new automated gate has all of the safety features that it needs, and we can also guarantee easy and efficient access.
Your new gates can be manually controlled, or we can install card access systems, telephone systems, or intercom systems for remote access. Card access systems can grant free entrance to anyone with the proper credentials, and these cards can be read with either a swipe system or a proximity system. Telephone and intercom systems will give people the power to allow entrance to persons after they have verified their identity by voice or video.
All of these systems will increase the efficiency and effectiveness of your New Jersey property's security.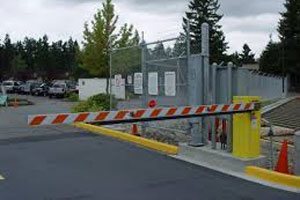 Existing Gate System Troubleshooting & Repair Professionals
Your automated gate system can provide you with a number of security benefits, but when that system has any problems, your security can be breached, or authorized personnel may not have access to your property. When you have any problems with your automated gate, the professionals at Metro Access Control can help.
We'll troubleshoot these problems and diagnose them quickly and accurately, then we'll decide on the bes way to move forward on repairs. We'll have your New Jersey property's automated gate system back to a fully functional condition as soon as possible, and we guarantee your satisfaction with our work. We won't consider our work done until you're happy with the results.
We also offer regular maintenance contracts, which can be designed to fit all of your needs based on how frequently your automated gate is used. We can visit your property for regular maintenance services at intervals that you decide on, whether it's monthly, bi-monthly, annually, or semi-annually.
If something goes wrong with your automated gate system unexpectedly, our professionals are available 24/7 for emergency repairs. We'll always be ready to help you ensure that your property is safe and secure.
Our Current Clients Include
High Security Government Facilities
Fortune 500 Companies
Parking Decks
State, City, & Local Police Departments
Petro Chemical Facilities
Gated Communities
Data Centers
Professional Automated Gate & Access Systems Specialists in New Jersey
We Service & Install The Following Products
Hy-Security
Liftmaster
Viking
FAAC
All-A-Matic
Delta Scientific
Power Master
Linear
Gibraltar
Magnetic
NICE
Door King
Cell-Gate
DoorBird
Tres RFID
ZK-Teco
HID
AmeriStar
Trans Core
AWID
INFINITY
Auto Gate Inc
Byan Systems
US Automatic
TyMetal
Nasatka
Spike Systems
Recent Articles
How To Secure Access To Your Property In New Jersey

When it comes to securing your building or residential community in New Jersey, there are various systems available that will do the job very effectively. You can control the access of all vehicle traffic starting at the entrance or driveway and follow up with a card reader system, a telephone entry system, or an intercom with cameras.

Driveway Gate Installation – Safety, Security and Peace of Mind

As a New Jersey homeowner, you want to do whatever it takes to protect your house, as well as the people and property inside. One essential measure that you can take is getting your driveway gate installation taken care of. While some people think this sounds a bit extreme, there really is no way you can go too far when it comes to safeguarding your loved ones.
Professional Automated Gate & Access Systems Specialists in New Jersey
If you are looking for New Jersey Automated Gates then please call 732-742-9230 or complete our online request form.