Streamlined Security: Slide Driveway Gates in New Jersey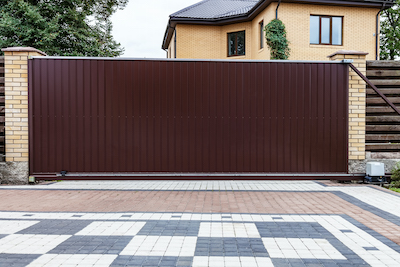 Slide driveway gates have become a popular choice for homeowners in New Jersey seeking both practicality and style. Nestled between the bustling urban areas and serene suburban neighborhoods, these automated gates offer a seamless solution to limited space while enhancing property security. As space efficiency becomes increasingly valuable, slide gates prove their worth by operating horizontally along the fence line, eliminating the need for extra clearance associated with swing gates. This is particularly advantageous for properties with confined driveways or landscaping that would otherwise be compromised by the arc of a swinging gate.
The versatility of slide driveway gates harmonizes with the diverse architectural landscape of New Jersey, from historic homes to modern residences. Their sleek, linear movement aligns with contemporary aesthetics while maintaining the classic charm of a gated entrance. In regions like North Jersey, where space is at a premium, slide gates demonstrate their prowess by preserving the overall layout of the property. For residents of the Garden State who prioritize the marriage of functionality and elegance, slide driveway gates stand as a testament to innovative design in the realm of home security and curb appeal. From wood to iron driveway gates, contact Metro Access Control for superior service.
Efficiency and Elegance Combined: The Advantages of Installing a Slide Driveway Gate
When it comes to enhancing both the functionality and aesthetics of your property, installing a slide driveway gate proves to be a prudent choice. The streamlined design of a slide gate maximizes space utilization, making it ideal for properties with limited driveway clearance. These gates effortlessly glide horizontally, eliminating the need for additional space that traditional swing gates require for their arc. Alongside their space-saving attributes, slide driveway gates offer enhanced security, safeguarding your property with a sleek yet robust barrier. Their contemporary appeal complements a wide range of architectural styles, contributing to the overall visual appeal while maintaining an unobtrusive presence.
By seamlessly merging efficiency and elegance, a slide driveway gate becomes not only a practical addition but also a statement of modern sophistication for your property. Call Metro Access Control when you need slide driveway gates in New Jersey.
Crafting Aesthetic Excellence: Material Options for Slide Driveway Gates
Slide driveway gates offer a diverse range of material options to suit various preferences and architectural styles. From the timeless elegance of wrought iron to the sleek modernity of aluminum, the choice of material plays a significant role in the gate's aesthetic appeal and durability. Wood provides a rustic charm that can be customized to match the property's surroundings, while steel boasts strength and longevity. Additionally, composite materials offer a blend of durability and low maintenance. Each material brings its unique blend of character, functionality, and visual allure to slide driveway gates, allowing homeowners to select the perfect material that aligns with their design vision and practical requirements.
Recent Articles
How To Secure Access To Your Property In New Jersey

When it comes to securing your building or residential community in New Jersey, there are various systems available that will do the job very effectively. You can control the access of all vehicle traffic starting at the entrance or driveway and follow up with a card reader system, a telephone entry system, or an intercom with cameras.

Driveway Gate Installation – Safety, Security and Peace of Mind

As a New Jersey homeowner, you want to do whatever it takes to protect your house, as well as the people and property inside. One essential measure that you can take is getting your driveway gate installation taken care of. While some people think this sounds a bit extreme, there really is no way you can go too far when it comes to safeguarding your loved ones.
If you are looking for New Jersey Slide Driveway Gates then please call 732-742-9230 or complete our online request form.