Existing System Troubleshooting in New Jersey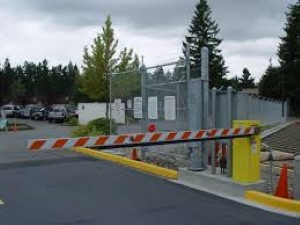 There are many different problems that could crop up with an automated gate system, whether your telephone entry system stops working or the gate stops opening automatically after a power outage. There are also a number of different causes for each of these problems, and determining the exact cause is extremely important, but also can be difficult. If you're having difficulties with your automated gate system, the professional technicians at Metro Access Control can troubleshoot your system, determine the cause, and find the best ways to go about repairing your system.
We have extensive experience working with all sorts of automated gates and security systems throughout New Jersey, and we'll be able to quickly and accurately diagnose and repair any issues that you're having.
Give New Jersey Automatic Gate Repairs a call as soon as you notice problems with your system, and we'll be on the site as soon as possible to begin troubleshooting the problems. Call Metro Access Control for all your New Jersey Automated Gates needs.
Common Problems with Automated Gate Systems
The gate is receiving power but not moving. The system may need to be reset, or your gate's loop detector may not be functioning correctly.
The gate is opening and closing by itself, or it's staying open. Obstructions could be causing safety devices to malfunction, or photo eyes may be blocked or out of alignment.
The telephone entry system is not working. If this is occurring, it could either be a problem your telephone service provider, or it could be the telephone entry system itself.
Our professionals can determine the problem and find the best solutions. We can help you with these or any other problems that you encounter, and we guarantee that we'll be able to handle any repairs of your system quickly and with quality workmanship so that your New Jersey home or commercial property is always as secure as possible.
Why Hire A Professional for Automated Gate Troubleshooting Services?
Most brands of automated gates will have some troubleshooting information for the consumer either in their manual or available online. These guides can often help with simple issues, and if you're able to solve the problem with a simple solution like cutting back hedges, then you may have no need to hire a professional. However, keeping your New Jersey property safe and secure is extremely important, and because so many of the problems consumers have with their automated gates can have a number of different causes, it's important that you're able to determine the causes of these problems with high accuracy.
Our professionals will always be able to determine the exact cause of your problems when we're hired to troubleshoot the system, and we'll make sure that our repairs are as thorough and accurate as possible. We guarantee your complete satisfaction with our work, and we'll always be sure your automated gate system is completely functional.
Our New Jersey Automatic Gate Repairs Provides These Detailed Services
Automatic Gate Repairs
Security Gate Repair
Gate Repair
Electric Gate Repair
Automatic Gate Repair
Automated Gate Systems
Automatic Gate Openers
Electric Gate Openers
Automatic Gate Opener
Automated Gates Repairs
Gate Repair in New Jersey
New Jersey Gate Repair
Recent Articles
How To Secure Access To Your Property In New Jersey

When it comes to securing your building or residential community in New Jersey, there are various systems available that will do the job very effectively. You can control the access of all vehicle traffic starting at the entrance or driveway and follow up with a card reader system, a telephone entry system, or an intercom with cameras.

Driveway Gate Installation – Safety, Security and Peace of Mind

As a New Jersey homeowner, you want to do whatever it takes to protect your house, as well as the people and property inside. One essential measure that you can take is getting your driveway gate installation taken care of. While some people think this sounds a bit extreme, there really is no way you can go too far when it comes to safeguarding your loved ones.
If you are looking for New Jersey Automatic Gate Repairs then please call 732-742-9230 or complete our online request form.