Dependable Automated Gate Systems In Spotswood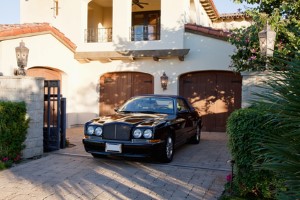 When it comes to high quality security solutions for home and business properties here in the Spotswood area, our team of experts here at Metro Access Control are fully dedicated to helping ensure that each and every one of our valued customers gets exactly what they need with our full line of high quality automated gate systems. If you have an automated gate system on your Spotswood property, our team of professionals are the team you can trust for all of your repair, maintenance, and installation needs, no matter how simple or complex they might be. While our company might be somewhat new, each and every one of our Spotswood automated gate service specialists have years of experience in the field, and know what it takes to deliver the high quality security solutions you need for your property. Here at Metro Access Control, we understand how important it is to keep your property secure at all times while still working to keep your property functional and accessible for those who are authorized to be there. Our team of security experts will work with you directly to identify what your security goals are for your property, and help you design a new automated gate system that will give you exactly what you are looking for. Never settle for anything less than the best when it comes to your security needs, give our team of gate integration professionals a call today.
Due to our extensive experience in the security industry, you can always rest assured that when you make the call to our team of Spotswood automated gate specialists here at Metro Access Control that you are going to receive nothing but the absolute best in service, and you can always count on the results of your service to be something you are going to love for many years to come. Our team of security installation experts will work with you directly and help you customize your new automated gate system to your specific needs and make sure that it is fully integrated into your property's security system. We also have a wide range of access options available for you to integrate if you so choose, ranging from card readers, to vehicle detection systems, and even telephone entry systems. If you have any questions about our full line of high quality automated gate security services, or if you would like to schedule an appointment for consultation with one of our specialists, give us a call today. Our team of experts are always standing by and would be more than happy to assist you in any way we can.
Security System & Gate Integration In Spotswood
When you make the decision to invest in a new automated gate system for your Spotswood property, you want to be sure that the system you are investing in is going to be able to integrate directly into your existing security system, and our team of professionals can help you do just that. Our team of experienced security system specialists will ensure that your new automated gate and security system are set up in such a way as to give you maximum convenience and function at all times. We can provide you with a number of excellent access system options, so whether you are looking for something like telephone entry systems, vehicle detection systems, card readers, or one of a host of other options that we have available for you to choose from, you can rest assured that your new automated gate system will be set up to help you maximize both the security and the convenience of your property.
Automated Gate Troubleshooting, Maintenance, & Repair In Spotswood
While a brand new automated gate system can be a wonderful addition to your property's security, it can only do so when it is functioning like it should be. In order to get the most out of your new automated gate system, you want to be sure that you have the name of someone you can trust to call in anytime your system isn't functioning like it should be. For all of your automated gate troubleshooting, maintenance, and repair needs, there is only one name you need to know, and that name is Metro Access Control. Our team of professionals will come in a provide you with the prompt service you need to get your gate system running like new once again.
Recent Articles
How To Secure Access To Your Property In New Jersey

When it comes to securing your building or residential community in New Jersey, there are various systems available that will do the job very effectively. You can control the access of all vehicle traffic starting at the entrance or driveway and follow up with a card reader system, a telephone entry system, or an intercom with cameras.

Driveway Gate Installation – Safety, Security and Peace of Mind

As a New Jersey homeowner, you want to do whatever it takes to protect your house, as well as the people and property inside. One essential measure that you can take is getting your driveway gate installation taken care of. While some people think this sounds a bit extreme, there really is no way you can go too far when it comes to safeguarding your loved ones.
If you are looking for an automated gate security specialist in Spotswood, give us a call today at 732-742-9230 or complete our online request form.