Top Notch South Orange Automated Gates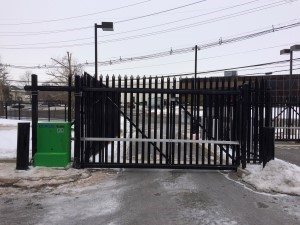 At Metro Access Control, we are dedicated to providing our clients with the finest in New Jersey Automated Gates in South Orange and surrounding areas. We are honored to be able to offer this type of service and to be able to take care of the customers that we have. The problem is that too many competitors out there are not really on the same level as us.
While we focus on the quality of each job we do, they are more concerned with the quantity that they can get through in a day. We use the finest materials and products because these are systems designed to save lives. Yet you will see other South Orange Automated Gates around the area in a constant state of disrepair.
The last thing that you want to do is take a chance with the quality of work that goes into safeguarding your home or business. By relying on us to get the job done, you never have to be concerned about that. So give us a call today and let us take care of your service needs.
Security Systems in South Orange
Adding a security system to your building is nothing but a benefit. You will not only be able to protect your family and belongings but can enjoy some other unexpected advantages too.
Some of what you can expect to enjoy about a functional security system:
Peace of Mind – You will be amazed at how much better you feel simply knowing that you have the protection and remote access. You will be able to worry less and feel good about having a way to keep an eye on what's going on. Stop feeling anxious anytime you leave the house and take back the power to watch and protect it all.
Keep an Eye on the Kids – Of course this gives you peace of mind as well, but also is great knowing you can help safeguard them. Not only that but you can provide remote access if one of them forgets their key. Until you can get home from work or running errands, this is the next best thing.
South Orange Troubleshooting, Maintenance and Repairs for Automated Gates
We don't just design and install superior quality automated gates, we service them as well. Don't settle for a gate that is in need of service, it defeats the purpose of having one. When you are looking for a pro to work with for this type of service, you can rely on Metro Access Control. We are the company that genuinely cares about the well-being of our customers.
Recent Articles
How To Secure Access To Your Property In New Jersey

When it comes to securing your building or residential community in New Jersey, there are various systems available that will do the job very effectively. You can control the access of all vehicle traffic starting at the entrance or driveway and follow up with a card reader system, a telephone entry system, or an intercom with cameras.

Driveway Gate Installation – Safety, Security and Peace of Mind

As a New Jersey homeowner, you want to do whatever it takes to protect your house, as well as the people and property inside. One essential measure that you can take is getting your driveway gate installation taken care of. While some people think this sounds a bit extreme, there really is no way you can go too far when it comes to safeguarding your loved ones.
If you are looking for South Orange Automated Gates then please call 732-742-9230 or complete our online request form.