Professional Automated Gate Security Specialists In North Brunswick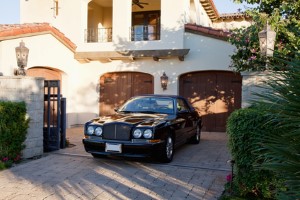 The automated gate security specialists here at Metro Access Control are fully committed to providing home and business owners throughout the North Brunswick area with all of the high quality repairs, installations, and maintenance services they need for their home and business automated gate systems and all of their other security and access control system needs. Our team of highly experienced professionals have been in the industry for a long time, and we know just how important your security and access systems are to the overall security and function of your property. The best security systems are functional, effective, and still efficient for those who are authorized to have access to your property. Our team of security experts will work with you directly to design a custom security solution for your property, and ensure that you get everything you need to get the most out of your new system in terms of both functionality and efficiency.
Even though our company was only founded somewhat recently, our team of professionals have been perfecting their craft in this industry for years now, and we can guarantee your complete satisfaction with all of the work and services we provide. Our team of security experts will inspect your North Brunswick property and work with you to find the best possible solutions to your security needs. We will then get right to work creating the custom gate system that is perfectly suited to all of your property's needs.
Give us a call today if you have any questions about our full line of professional automated gate security system services, or if you would like to schedule your appointment for service with one of our security specialists. Our team of North Brunswick Automated Gate Service experts are always standing by and would be more than happy to assist you in any way we can. We look forward to working with you.
Security System & Gate Integration In North Brunswick
When you are looking to have an automated security gate installed on your property, it is extremely important that it be fully integrated into the rest of your existing security system, and our team of security specialists are just the team of experts to make sure that's the case. Our team of professionals will do whatever it takes to make sure that your property's security system give you the function you need while still being as convenient as possible to you and every other authorized user of your property. We can provide you with a number of high quality access control systems, including telephone access systems, vehicle detection systems, card readers, intercom systems, and even proximity systems. In addition, our team of security experts can ensure that every aspect of your property's new security system and automated gate system are perfectly integrated in order to achieve maximum efficiency.
Automated Gate Troubleshooting, Maintenance, & Repairs In North Brunswick
Automated gate systems can provide you with a number of wonderful security features for your property, but they can only do so when they are functioning properly. Here at Metro Access Control, our team of automated gate security specialists can provide you with all of the high quality maintenance and troubleshooting services you need to guarantee that your new gate system will continue operating effectively and efficiently for a long time to come.
Recent Articles
If you are looking for a professional automated gate security specialist in North Brunswick, give us a call today at 732-742-9230 or fill out our online request form.