Montclair Automated Gates and Access Control Systems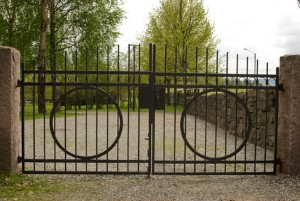 At Metro Access Control LLC, our Montclair automated gate company is proud to provide the highest quality access control systems in the local area. With our help and services, you will be able to install the automated gate system that will work best for your property. Our team will always be available for your inspection and maintenance needs. Most importantly, your property will be safe and secure at all times.
If you need to install an automated gate or other access control system on your Montclair property, call Metro Access Control LLC today. Our courteous and polite staff is here to provide for all of your needs. Our access control experts can provide you with details about all of our amazing services. We can schedule your consultation today.
Crash Rated Barriers and Vehicle Arrest Systems in Montclair
One of the most important security features to have on your commercial property or public facility is crash rated barriers and vehicle arrest systems. Whenever you install these devices, it is important to hire a professional with the experience, skill, and knowledge to work with these complex devices.
At Metro Access Control LLC, our Montclair professionals specialize in designing and installing the vehicular control systems. When you hire our highly experienced team, you can feel confident knowing that your building or facility has the highest quality crash barrier or vehicle arrest system possible.
Fully Integrated Automated Gates in Montclair
A well designed automated gate system will operate efficiently and safely at all times. In addition, it will be installed with devices that integrate the automated gate with the rest of your security system. When you hire our team to install your automated gate, you can feel confident knowing that all of these critical attributes will be achieved.
We can ensure that your automated gate always operates safely by installing safety devices such as photo eyes on the gate. We can make certain that your automated gate functions efficiently by installing vehicle detection systems, card access devices, and remote access devices. With these comprehensive measures in place, your automated gate will both protect your Montclair property while maximizing the efficiency of your entire security system.
Automated Gate Inspection, Maintenance, and Repair in Montclair
Whenever you need to conduct work on your automated gate, our Montclair professionals are here to help. We can routinely inspect and maintain your access control system for you. Our repair experts are always on call to provide for your emergency needs. You can always feel confident knowing that these systems are in the best hands possible.
Recent Articles
How To Secure Access To Your Property In New Jersey

When it comes to securing your building or residential community in New Jersey, there are various systems available that will do the job very effectively. You can control the access of all vehicle traffic starting at the entrance or driveway and follow up with a card reader system, a telephone entry system, or an intercom with cameras.

Driveway Gate Installation – Safety, Security and Peace of Mind

As a New Jersey homeowner, you want to do whatever it takes to protect your house, as well as the people and property inside. One essential measure that you can take is getting your driveway gate installation taken care of. While some people think this sounds a bit extreme, there really is no way you can go too far when it comes to safeguarding your loved ones.
If you need to hire an automated gate company in Montclair, call Metro Access Control LLC today at 732-742-9230, or fill out our online request form.