Automated Gate Security Specialists In Monroe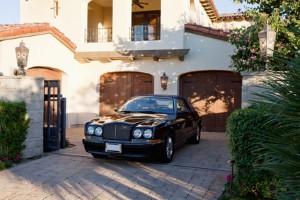 Whether you are a home or business owner in the Monroe area, the security of your property is, without a doubt, important to you and everyone who either lives or works with you. As such, it is extremely important that you have security options in place that give you a little more functionality in terms of keeping your property safe than just that afforded by a simple alarm system. Especially if you are a business owner, having a system in place that allows you to ensure that only the people who are authorized to access your property are the ones able to do so is vital to keeping your business or commercial space secure. When you are looking for the absolute best when it comes security options for your property, it might be time to consider all of the benefits that could be yours with a brand new automated gate systems installed by one of our Monroe security specialists at Metro Access Control.
There are a number of benefits to investing in a brand new automated gate system for your Monroe property, and they range from just making your property more secure overall, to helping control the amount of vehicle traffic onto and off of your property. As your property's first line of defense, these automated gate systems can actually go a long way in deterring any criminal behavior in your driveway, and can even convince many would-be criminals and vandals to just move on and find an easier target. In addition to this primary security role, they can also have a number of access systems integrated and installed that give you a second line of defense in controlling who you allow to enter your property and how they may do so.
Give us a call today if you have any questions about our full line of professional automated gate security services, or if you would like to schedule your appointment for service with one of our security specialists. Our team of experts are always standing by and would be more than happy to assist you in any way we can. We look forward to hearing from you.
Automated Gate Installation In Monroe
Automated gate systems don't just have to be at the primary entrance of your property, and can actually serve a number of specialized uses for both commercial and residential properties. For instance, swimming pool access gates can be just as important for residential homeowners as they are for multi-family or even public swimming pools. Sometimes, children are able to find their way outside a little too easily, and without a secure gate around your home's pool, they could easily find themselves in a position where they could fall in. A pool enclosure with an access gate can help you better control the area so that only you or other adults will be able to open the area. Our team of professionals can work to install access technology onto your existing pool enclosure, or we can install a completely new system for you.
Access Control Systems In Monroe
There are a wide variety of different access control systems out there that can be highly beneficial to your commercial or residential space. By combining an access control system with an automated estate gate, you can have the best in terms of total security options for your Monroe home. Access systems can range from automated telephone entry, intercom systems, card readers, swipe cards, vehicle detection, and even proximity systems. The options are virtually limitless.
Recent Articles
How To Secure Access To Your Property In New Jersey

When it comes to securing your building or residential community in New Jersey, there are various systems available that will do the job very effectively. You can control the access of all vehicle traffic starting at the entrance or driveway and follow up with a card reader system, a telephone entry system, or an intercom with cameras.

Driveway Gate Installation – Safety, Security and Peace of Mind

As a New Jersey homeowner, you want to do whatever it takes to protect your house, as well as the people and property inside. One essential measure that you can take is getting your driveway gate installation taken care of. While some people think this sounds a bit extreme, there really is no way you can go too far when it comes to safeguarding your loved ones.
If you are looking for an automated gate security specialist in Monroe, give us a call today at 732-742-9230 or complete our online request form.