Automated Gates Design and Installations in Maplewood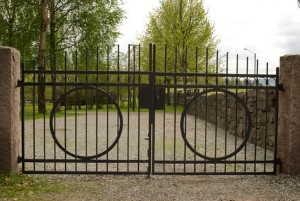 Many Maplewood property owners understand the importance of having a well integrated security system around their homes, neighborhoods, and businesses. Critical to any security system is having well designed an maintained automated gates. At Metro Access Control LLC, our Maplewood automated gate company is dedicated to helping local residents, commercial property owners, and public facilities secure their properties.
Our company can help you with every automated gate related service and need. We are adept at installing automated gates customized to the particular needs of your property. We can also troubleshoot, maintain, and repair your automated gate for you. Lastly, our professionals can help you secure access to the building itself via card systems and remote access devices.
Call Metro Access Control LLC today if you are looking for an automated gate company in Maplewood. Our courteous and polite staff would be happy to assist you in any way that we can. Our experts can answer all of your access security related questions. We can schedule your consultation today.
Access System Installation Services in Maplewood
Having secure access to your commercial property or public facility is absolutely paramount. With the help of our professionals, you can rest assured knowing that you took the best steps necessary to protect your property, your interests, and the individuals withing your building. Our team specializes in a wide range of access control systems and devices including the following:
Crash Rated Barriers
Vehicle Arrest Systems
Wedge Barriers
Vehicle Detection Systems
Pedestrian Turnstiles
Card Access Systems
Remote Access Systems
Magna Lock Systems
And More
Together, we can develop the comprehensive security system that will work best for you property and will allow your operations to be conducted efficiently and effectively. Our professionals will always be available for your routine maintenance needs.
Automated Gate Services in Maplewood
In addition to being able to design and install your automated gate, our Maplewood contractors can provide you with a number of related services. Our professionals always ensure that your gate has the necessary safety equipment. In addition, our professionals can troubleshoot your automatic gate and can conduct routine maintenance and repairs.
By hiring our team for you automatic gate, you can always rest assured knowing that you have the most skilled and experienced professionals working for you. Our team is always available to address your unique needs. Your property will always have the highest level of access security possible.
Recent Articles
How To Secure Access To Your Property In New Jersey

When it comes to securing your building or residential community in New Jersey, there are various systems available that will do the job very effectively. You can control the access of all vehicle traffic starting at the entrance or driveway and follow up with a card reader system, a telephone entry system, or an intercom with cameras.

Driveway Gate Installation – Safety, Security and Peace of Mind

As a New Jersey homeowner, you want to do whatever it takes to protect your house, as well as the people and property inside. One essential measure that you can take is getting your driveway gate installation taken care of. While some people think this sounds a bit extreme, there really is no way you can go too far when it comes to safeguarding your loved ones.
If you need to hire an automated gate company in Maplewood, call Metro Access Control LLC today at 732-742-9230, or fill out our online request form.