Need An Automated Gate Or Access System Specialist In Linden, NJ?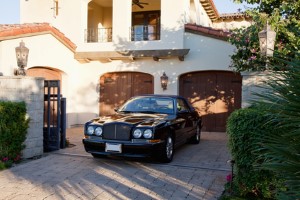 If you need to secure your property in Linden with an automated driveway gate or an access control system, our specialists are available to help. We can also take care of repairs, maintenance, and upgrades.
Metro Access Control is a relatively new company comprised of specialists with many years of experience in security and access control systems. We carry a full line of products for local business owners, multi-family property owners, industrial property owners, and private estate owners. You will always be able to count on our troubleshooting expertise and availability for 24/7 emergency repairs. When you need Automated Gate Systems, we are your Linden Automated Gate System Specialists.
Take a look at a few of our services and call with any questions. We would be happy to discuss your needs and help you choose the right equipment to secure your property.
Automated Gates & Security Systems Integration
An automated gate can be fitted with any number of safety and security features that tie into your existing security systems. Our gate integration professionals have everything you need and the experience to integrate this technology.
Photo eyes
Vehicle detection systems
Card readers & swipes
Proximity sensors & alarms
Remote access telephone entry & intercoms
Vehicle Arrest Systems & Crash Barriers
Creating a barrier to vehicle traffic is a necessity for many situations. From simple railroad crossings and work zone protection systems to median barriers and wedge barriers, you have options to keep away unwanted vehicles in specific areas of your property.
Vehicle arrest systems for parking lots
Crash rated fences, barriers, and gates
Safety bollards
Driveway barriers
and more
We Install & Repair Walk-Through Metal Detectors
Safety is a priority for today's schools, concert venues, football stadiums, hospitals, and other places where the public gathers. Walk-through metal detectors are used for all these circumstances. Our team carries and installs the leading industry walk-through metal detectors such as the Garrett PD 6500™ Enhanced Pinpoint Metal Detector and the CEIA Security Metal Detector. We repair all types 24/7 and can also help you to schedule a regular maintenance plan.
Recent Articles
How To Secure Access To Your Property In New Jersey

When it comes to securing your building or residential community in New Jersey, there are various systems available that will do the job very effectively. You can control the access of all vehicle traffic starting at the entrance or driveway and follow up with a card reader system, a telephone entry system, or an intercom with cameras.

Driveway Gate Installation – Safety, Security and Peace of Mind

As a New Jersey homeowner, you want to do whatever it takes to protect your house, as well as the people and property inside. One essential measure that you can take is getting your driveway gate installation taken care of. While some people think this sounds a bit extreme, there really is no way you can go too far when it comes to safeguarding your loved ones.
If you are looking for an automated gates specialist in Linden, please call 732-742-9230 or complete our online request form.