We Repair & Install Automated Gates & Access Control Systems In Kenilworth, NJ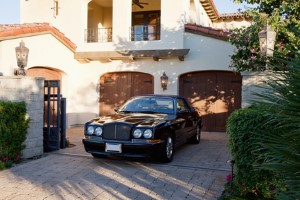 If you need a specialist to repair, maintain, or install an automated gate in Kenilworth, call Metro Access Control. Our professionals can work with you to secure your property and limit access no matter what type of property you own.
We install and repair everything from crash rated barriers, traffic arms, swing gates, estate gates, and security fences to card systems, entry intercoms, and walk through metal detectors. Our team is also adept at integrating automated gates with the necessary safety and security systems for commercial and industrial facilities as well as private homeowner clients. When you need Automated Gate Systems, we are your Kenilworth Automated Gate System Specialists.
Protecting Your Commercial Property With Access Control Systems
There are many reasons to protect certain areas of your property from public and employee access. A card reader, proximity alarm, turnstile, or telephone entry and intercom system may be just what you need to secure your commercial or industrial property. We are the gate integration specialists who can help you find and install the right equipment to secure every door or just one. Our company also meets the security and safety needs of private homeowners.
Time To Upgrade The Old Driveway Gate To An Automated Gate?
Are you sick and tired of your manual driveway gate? If it's time to replace it with something easier to use, the good news is that you have many options in automated gates today. You will never again have to get out of your vehicle every time you go out for errands and come home again.
Let us show you all the options available in automated gate technology. Whether you have a huge estate or short driveway to the house, we can install just what you need. Our specialists know what's new on the market and what to suggest to each type of property owner and situation. Let us help you choose the right automated gate today.
Card reader automated gates
Keypad automated gates
Vehicle detection loops
Safety sensors & alarms
Remote access gates
Recent Articles
How To Secure Access To Your Property In New Jersey

When it comes to securing your building or residential community in New Jersey, there are various systems available that will do the job very effectively. You can control the access of all vehicle traffic starting at the entrance or driveway and follow up with a card reader system, a telephone entry system, or an intercom with cameras.

Driveway Gate Installation – Safety, Security and Peace of Mind

As a New Jersey homeowner, you want to do whatever it takes to protect your house, as well as the people and property inside. One essential measure that you can take is getting your driveway gate installation taken care of. While some people think this sounds a bit extreme, there really is no way you can go too far when it comes to safeguarding your loved ones.
If you are looking for an Automated Gate or Access System specialist in Kenilworth, please call 732-742-9230 or complete our online request form.