Hoboken Automated Gates Specialists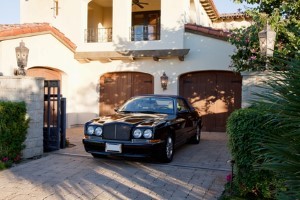 If you are a local home or business owner in need of an Hoboken Automated Gate, the only name that you need to know is Metro Access Control. Our professional expertise in the business enables us to always deliver only the highest in quality results. It is an honor to us to be able to help so many residential and commercial clients safeguard their property, valuables and safety.
A well-designed and superior quality gate is about more than just looking good. This needs to offer you the safety, security and peace of mind you desire. So make it a point to not trust just any company to get the job done for you.
We have your best interest in mind and want to contribute to the protection of your home or business. This includes making sure that your system is fully operational, as well as integrated into your existing or planned security system. Quality always matters when it comes to Automated Gates for your home or business make it a point to call on the best.
Security Systems in Hoboken
Until you actually have a security system in place, it can be difficult to fully grasp the benefits this provides. You will however quickly come to terms with just how rewarding the simple peace of mind can be. Some of the other advantages you can expect are:
Original security systems were just about trying to ward off criminals once they had already gained access. These days you can expect so much more. For one thing, just making it known you have a security system cuts down on the likelihood of being selected. Now it is also about having remote access to have visual capabilities, lock doors or even adjust the thermostat.
A thorough system will also have additional features such as fire, carbon monoxide and possibly even medical assistance capabilities. We will work with you to find out more about what you want to achieve and make it a point to design a system that suits your needs.
It is also good knowing that someone else can monitor your home or business. For instances that could occur without you knowing, or if you yourself are rendered incapable, it helps knowing someone else is watching out for you. The bottom line is that we genuinely have your back.
Hoboken Service for Automated Gates & More
Metro Access Control is also the local leading service provider when it comes to taking care of any service work that you may need. It is important to keep your automated gates functional otherwise what is the point of having it? We can provide you with the quality work you need from installation to replacement.
Hoboken, NJ
Recent Articles
How To Secure Access To Your Property In New Jersey

When it comes to securing your building or residential community in New Jersey, there are various systems available that will do the job very effectively. You can control the access of all vehicle traffic starting at the entrance or driveway and follow up with a card reader system, a telephone entry system, or an intercom with cameras.

Driveway Gate Installation – Safety, Security and Peace of Mind

As a New Jersey homeowner, you want to do whatever it takes to protect your house, as well as the people and property inside. One essential measure that you can take is getting your driveway gate installation taken care of. While some people think this sounds a bit extreme, there really is no way you can go too far when it comes to safeguarding your loved ones.
If you are looking for Hoboken Automated Gates then please call 732-742-9230 or complete our online request form.