Your Local Hillside Automated Gate Specialists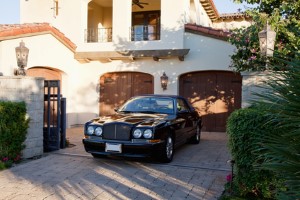 Metro Access Control is your local Hillside automated gate specialist. We are specialists in repair, maintenance, and new installation of automated gates, turnstiles, walk-through metal detectors, crash rated barriers, access systems, and safety devices. Our team is dedicated to high-quality perimeter security installations and access control systems for buildings. Whether you have a gated community, a government facility, an estate, or industrial property to protect, our specialists are ready to meet your needs. When you need Automated Gate Systems, we are your Hillside Automated Gate System Specialists.
Security System & Automated Gate Integration
An automated gate should be integrated into your existing security system. It should also include safety features like the photo eye or proximity sensor alarms which stop the gate automatically when a vehicle or person gets in the way of the gate. Safety edges are also very beneficial to stop operation if something touches the gate. There are many options, so our specialists can help you choose the right equipment for your automated gate.
Securing Your Pool With A Security Fence & Gate
Whether you are a homeowner or a public pool owner, securing access to the area is important. A pool enclosure fence with gate protects the area from public access and protects guests and neighborhood children from drowning. The gate can be fitted with an access security system to allow only adults in or close access altogether. Our specialists can also install a wireless device that gives you remote control from a distance.
In-Ground Traffic Loops For Vehicle Detection
An in-ground traffic loop is the best way to detect vehicles in a traffic lane. The detector uses a magnetic field to detect large metal objects as they move over the loop. When sensed, a signal can trigger any number of devices such as a gate, traffic light, or audio intercom system.
Attention to detail must take place when troubleshooting, repairing or installing an in-ground loop vehicle detector. Otherwise, the smallest mistake can make the system unreliable. You can trust our experienced technicians for installation and repairs. We can also help you upgrade to this better system if you have an existing automated gate.
If you are looking for an Automated Gate or Access System specialist in Hillside, please call 732-742-9230 or complete our online request form.