Harrison Automated Gates Specialists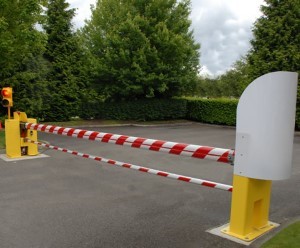 The key to getting the best service around for Harrison Automated Gate is not settling for inferior workmanship. Wise home and business owners who want the best know to call on Metro Access Control to take care of this type of project. We will work with you to help custom design an automated system for you.
Too many so-called pros try to utilize a "one size fits all" approach to designing this system. Each client has their own unique needs and specifications. We make it a point to address and meet each of these.
Just because our company name is still one of the newer ones in the local industry doesn't mean we lack the experience and capabilities. Our team is comprised of industry experts with plenty of hands-on expertise. Let us show you firsthand how our Automated Gates have been able to earn the flawless reputation that we have in such a brief time period.
Security Systems in Harrison
If you have had a security system before, you are already aware of many of the benefits they provide. However, the thing to keep in mind is just how much things have changed in even the past few years. For instance, your system may now also be infiltrated with ways to control important aspects of your home. This means you can take advantage of things like:
Having the ability to monitor your home from anyplace, through remote access. Don't just hope the kids got home from school alright, see it with your own eyes. This same remote access can provide you with the ability to change which lights are on, adjust the thermostat or even unlock doors. The power of the features of your home will literally be at your fingertips.
It is also a good idea to make use of a system that includes details like monitored fire alarms, carbon monoxide alerts and medical warnings. It helps having a monitored system that can come to your aid and assistance, alerting authorities when necessary.
Technology has just and advanced in so many ways. You will be amazed at just how much you can benefit from having this all these exciting and protective options available to you.
Harrison Service for Automated Gates & More
For quality service work in all aspects of your automated gate system, call on Metro Access Control. We look forward to being able to help you service or repair your system.
It means being a part of helping you get the protection you need for your home or business. This just happens to be the driving force behind our company.
Harrison, NJ
Recent Articles
How To Secure Access To Your Property In New Jersey

When it comes to securing your building or residential community in New Jersey, there are various systems available that will do the job very effectively. You can control the access of all vehicle traffic starting at the entrance or driveway and follow up with a card reader system, a telephone entry system, or an intercom with cameras.

Driveway Gate Installation – Safety, Security and Peace of Mind

As a New Jersey homeowner, you want to do whatever it takes to protect your house, as well as the people and property inside. One essential measure that you can take is getting your driveway gate installation taken care of. While some people think this sounds a bit extreme, there really is no way you can go too far when it comes to safeguarding your loved ones.
If you are looking for Harrison Automated Gates then please call 732-742-9230 or complete our online request form.