Securing Your Garwood Property With Automated Gates & Access Systems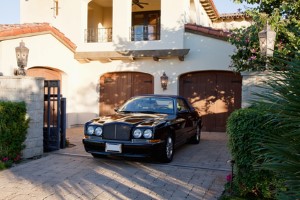 Whether you need us to install a new automated gate on your Garwood property or repair an older one, our specialists at Metro Access Control are ready to help. We can help you secure every door to your property, limit traffic to your home's driveway, or lock up medical records for HIPAA compliance.
As specialists in the field, we carry and install a wide variety of automated gates and access control systems to enhance the security and safety of your property. All you need to do to get started is call us for a consultation so we can meet with you to discuss the specific security needs of your business or home. We provide service to a wide range of commercial, industrial, and private individuals. When you need Automated Gate Systems, we are your Garwood Automated Gate System Specialists.
Apartment & Condo Complexes
Industrial Warehouses
Medical Facilities
Estate Owners
FBI
Petro Chemical Facilities
Police Impound Yards & Departments
Ports
TWIC Card Clearance Stations
Automated Driveway Gates In Ornamental Or Chainlink Styles
Automated driveway gates don't have to be industrial looking. We carry a full line of tall and short iron or chain link driveway gates and ornamental driveway gates for home estates. Our specialists can help you choose between the many options and will provide professional installation. We are also available 24/7 for emergency repairs for all types of automated gates.
Safety Bollards, Barriers, Crash Rated Gates & Fences
An anti-ram crash barrier stops vehicles upon impact. We install a full line of crash-rated gates, fences, bollards, and barriers. Each is DOS certified and rated. Many homeowners use the crash rated fences as cyclone fences due to their ability to withstand impacts and strong winds. Let us know what you are looking for and we'll show you some options.
24/7 Emergency Repair Service
You can call us anytime you need a repair technician for driveway gates, swing gates, photo eyes, or access systems. Additionally, we can help you upgrade these systems as they age. We also assist you with regular maintenance service based on the schedule you need.
Monthly
Bi-Monthly
Annually
Semi-Annually
If you are looking for an Automated Gate or Access System specialist in Garwood, please call 732-742-9230 or complete our online request form.