Automated Gates & Access Systems Service In Fanwood, NJ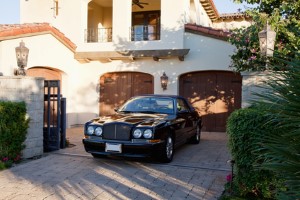 Safety and security are a priority for any property owner, both for homes and businesses. There are a wide variety of systems to increase the security of a property. From security gate integration systems, traffic arms, and driveway gates to photo eyes, video intercoms, and walk through metal detectors, you have all the options you need for your unique situation.
Whether you are looking at installing a new system or need repairs for an existing one, Metro Access Control is here to help. We make it easy to reach the security goals for your property. Just call for a consultation so we can go over the details with you and then help you to choose the right automated gate or access control system. When you need Automated Gate Systems, we are your Fanwood Automated Gate System Specialists.
Residential gates
Swing gates
Commercial gates
Industrial gates
Vehicle arrest systems
Pedestrian turnstiles
Card readers
and more
Automated Gates For Vehicle Security
Limiting access to your property is a great idea. A security gate can be installed at the entrance to your driveway so you can limit vehicle access to your property. The best models are the automated driveway gates that can be controlled from the home. You can bump up your property security even more by installing a video intercom system to communicate with those who want entry. You can also program the gate to give certain vehicles automatic access to enter as they please. Contact our technicians today for installation or repairs. We can help you choose the right automated gate and accessories to meet your security needs.
Access Control Systems
An access control system would be a great addition to an automated gate. With a keypad or card reader, guests that have privileged to enter can easily do so. You can program the system with unique user codes or badge id's so you can keep track of who's coming in. Access control systems can also be installed for your commercial or industrial business. Keep certain areas private by limiting access to authorized personnel.
Card readers
Fingerprint readers
Keypad locks
Touchscreens
Magna locks
Recent Articles
How To Secure Access To Your Property In New Jersey

When it comes to securing your building or residential community in New Jersey, there are various systems available that will do the job very effectively. You can control the access of all vehicle traffic starting at the entrance or driveway and follow up with a card reader system, a telephone entry system, or an intercom with cameras.

Driveway Gate Installation – Safety, Security and Peace of Mind

As a New Jersey homeowner, you want to do whatever it takes to protect your house, as well as the people and property inside. One essential measure that you can take is getting your driveway gate installation taken care of. While some people think this sounds a bit extreme, there really is no way you can go too far when it comes to safeguarding your loved ones.
If you are looking for an Automated Gate or Access System specialist in Fanwood, please call 732-742-9230 or complete online request form.