East Newark Automated Gates Specialists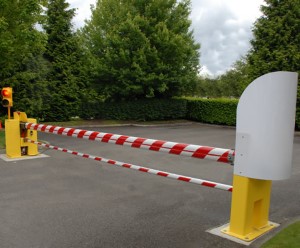 For the highest service rating for East Newark Automated Gate, locals know to entrust Metro Access Control to get the job done. There is a big difference when it comes to opting for this type of gate as opposed to a standard fencing system. You mean business and the company that you work with to provide you with your security gate has better mean business as well.
We take this line of work seriously and treat your job with the care and urgency we would protecting our own home or business. Too many residential or commercial customers think all automated gate companies are the same and quickly discover this is not true. We invest the time needed to offer quality work while other companies focus on the quantity of jobs they can get done in a day.
Although the company name may be newer, the hands-on expertise behind the team is not. Automated Gates have been our area of expertise for long enough to know how crucial quality workmanship is. Don't end up with a gate system that doesn't even work shortly after you have it installed.
Security Systems in East Newark
Many home or business owners neglect to see the value of protecting their property with a quality security system. Unfortunately, we hear a lot of well-meaning people say how they intended to get around to implementing a system, after an incident has already occurred. Here are some of the benefits you should know about when making the choice to move forward with this project:
Reduce your risk of even being a target, for one thing. Criminals are looking for a fast and easy target. So if your home or business has a security system in place, you are already diminishing your chances for even being selected. They will most likely simply move on to another property – one without a security system. While it may only be a small amount of money, you could start saving on your insurance premiums. Having a well-designed system help to safeguard your property against criminal activity, fires, and other potential threats. Being a lower risk means you are less likely to cost your insurance provider any money in claim payouts.
While there are plenty of other rewards to having a well-designed security system, these are a couple of the most popular ones.
East Newark Service for Automated Gates & More
At Metro Access Control, we are about more than just superior installation work. We can also provide you with exceptional results for related service work. Don't just get an automated gate in place, keep it working for you or years to come. Our crew will be there for you, for whatever service you need, when you need us the most.
East Newark, NJ
Recent Articles
If you are looking for East Newark Automated Gates then please call 732-742-9230 or complete our online request form.