Dependable Automated Gate Systems in Cranford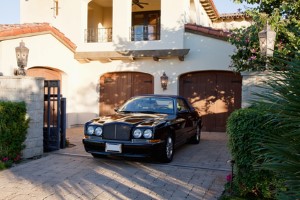 Mention automated gate systems and the average consumer can feel overwhelmed. There is a great deal to think about and you have a variety of options available to you. The good news is that you don't have to try to make sense of it all, on your own. The experts here at Metro Access Control LLC can help get you through the process, and make sure that you select the perfect gate system for your needs. We can help to ensure that you comprehend the options that you have available and that you pick the perfect fit. Don't attempt to make these types of important choices, without some professional help.
Security System & Gate Integration in Cranford
It is a common mistake that we see happen all too often - waiting until something happens to decide that you need gate integration protection. Too often, home and business owners realize after a break-in that they need a gate or security system. Yet having one helps to deter something from happening in the first place.
Criminals seek an easy target. The presence of a system that will make things more complicated, and increase the chances of getting caught, usually causes them to choose a different target.
If someone does try to gain access, triggering the alarm usually causes them to quickly leave. This results in minimizing the damage done.
If your system includes recording capabilities, it also means that you will have a visual on anyone who even attempts to gain entry to your commercial building. This can be integral in apprehending a criminal.
Automated Gate Troubleshooting, Maintenance & Repair in Cranford
Designing, installing and maintaining a gate system is all something that should be done by an industry expert, like our crew here at Metro Access Control LLC. Too many companies add security to the myriad of other tasks that they take care of, but this is our primary professional focus and area of expertise. So for all of your gate and security system needs, make it a point to give us a call.
Recent Articles
How To Secure Access To Your Property In New Jersey

When it comes to securing your building or residential community in New Jersey, there are various systems available that will do the job very effectively. You can control the access of all vehicle traffic starting at the entrance or driveway and follow up with a card reader system, a telephone entry system, or an intercom with cameras.

Driveway Gate Installation – Safety, Security and Peace of Mind

As a New Jersey homeowner, you want to do whatever it takes to protect your house, as well as the people and property inside. One essential measure that you can take is getting your driveway gate installation taken care of. While some people think this sounds a bit extreme, there really is no way you can go too far when it comes to safeguarding your loved ones.
If you are looking for an automated gate security specialist in Cranford, give us a call today at 732-742-9230 or complete our online request form.