Dependable Automated Gate Systems in Clark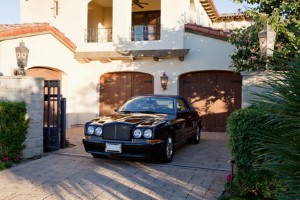 When you think automated gate system, you should be thinking safety and security, and rightfully so since this is the main benefit of having one. Yet, here at Metro Access Control LLC, we appreciate having the opportunity to educate our clients on other possibly unexpected advantages. For one thing, these gates help safeguard your privacy, which is very important for businesses, corporations and other organizations.
The right gate system also increases your curb appeal and makes a strong first impression, which is important for your prospective customers. It doesn't have to come across as cold and unwelcoming; it can be professional and add to the visual aesthetics. Most of all, it is about being able to enjoy peace of mind knowing you have taken additional measures to heighten safety and security.
Security System & Gate Integration in Clark
While you may not get a security system to save money on your commercial insurance, it doesn't hurt that this could be a benefit, depending on your policy provider. The savings alone can counterbalance the investment to put the system in place.
Security systems and gate integrations are also a valuable tool in monitoring the activity of your employees. This is an additional measure to take to protect their safety, as well as help keep them all honest.
Monitoring for smoke and fire is another essential feature. This is even more important than watching for theft or other criminal activity. Your system could save a life.
Keep your matters private. As a business owner, it is crucial that you are able to protect your privacy, as well as that of your staff members.
Automated Gate Troubleshooting, Maintenance & Repair in Clark
Once you have a gate system in place, the trick is making sure that you are able to keep it fully functional. It starts with getting the best design and installation, as well as service along the way, and Metro Access Control LLC can make that happen for you. For all your security and gate system needs, call on Metro!
Recent Articles
How To Secure Access To Your Property In New Jersey

When it comes to securing your building or residential community in New Jersey, there are various systems available that will do the job very effectively. You can control the access of all vehicle traffic starting at the entrance or driveway and follow up with a card reader system, a telephone entry system, or an intercom with cameras.

Driveway Gate Installation – Safety, Security and Peace of Mind

As a New Jersey homeowner, you want to do whatever it takes to protect your house, as well as the people and property inside. One essential measure that you can take is getting your driveway gate installation taken care of. While some people think this sounds a bit extreme, there really is no way you can go too far when it comes to safeguarding your loved ones.
If you are looking for an automated gate security specialist in Clark, give us a call today at 732-742-9230 or complete our online request form.