Dependable Automated Gate Systems in Berkeley Heights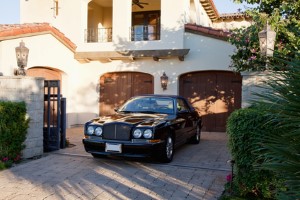 For the ultimate protection for your property, as well as the people inside, an automated gate system can make a world of difference. For the confidence and peace of mind that the system you put in place will be up for the challenge, you can count on Metro Access Control LLC to get the job done. This is our area of expertise, and not something we do on the side as part of another business.
Safety and security is our only professional focus, and our main priority is your total satisfaction. Implementation of a gate system to your commercial property can make a world of difference, and we want to be a part of helping to set you up for success. Stop taking the risk of being a statistic and contact us to find out more about upgrading your safety.
Security System & Gate Integration in Berkeley Heights
It is important to accept the reality that security systems and gates are necessary. It is not about being paranoid, it is about how it is better to be safe than sorry. Not all of the perks that come with having a gate and security system are obvious though:
Did you know that your insurance rates may drop once you have additional protection in place. This reduces your risk of incidents involving criminal activity, and some savvy insurance carriers reward policy holders for getting proactive about preventative methods.
You can use this gate integration as a system for tracking the comings and goings of your staff. This helps keep your employees honest, but also ensures their safety.
Depending on the system you get, this enables you to keep an eye on your business remotely. You are able to get a visual on your business, without the need to be there all the time.
Automated Gate Troubleshooting, Maintenance & Repair in Berkeley Heights
Want to learn more about all the services we offer, including gate maintenance? Contact Metro Access Control LLC today in order to get started. We look forward to helping you make vital choices about your system and improving the quality of protection you have in place.
Recent Articles
How To Secure Access To Your Property In New Jersey

When it comes to securing your building or residential community in New Jersey, there are various systems available that will do the job very effectively. You can control the access of all vehicle traffic starting at the entrance or driveway and follow up with a card reader system, a telephone entry system, or an intercom with cameras.

Driveway Gate Installation – Safety, Security and Peace of Mind

As a New Jersey homeowner, you want to do whatever it takes to protect your house, as well as the people and property inside. One essential measure that you can take is getting your driveway gate installation taken care of. While some people think this sounds a bit extreme, there really is no way you can go too far when it comes to safeguarding your loved ones.
If you are looking for an automated gate security specialist in Berkeley Heights, give us a call today at 732-742-9230 or complete our online request form.