Swing Gate Install for Ferraro Foods in Piscataway, NJ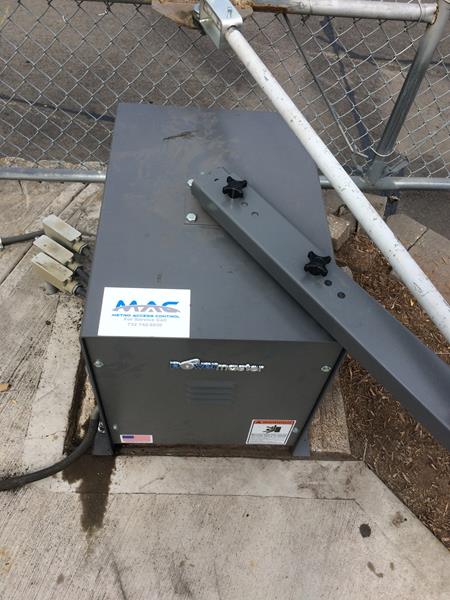 The job was to install a replacement swing gate operator.
The unit chosen was a Power Master model CSWI-2004 1 1/2HP 230-208 Volt 1 Phase Super Heavy Duty Swing Gate Opener. The Powermaster unit was chosen for it heavy duty capability in a high usage industrial setting.
This operator was installed with a through beam photo eye, 2 vehicle safety loops, and a shadow loop for vehicle detection and protection. It can be operated remotely from a push button station in the guard booth , and with the radio receiver installed from a hand held remote.
Photo Gallery
If you are looking for Piscataway, NJ Parking Gates then please call 732-742-9230 or complete our online request form.