Benefits of Automated Gates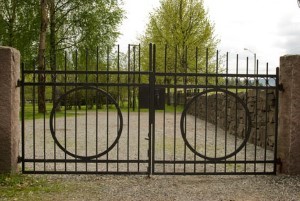 If you're considering adding a gate to your New Jersey property, making it automated can be extremely beneficial. Likewise, you can get the same benefits from converting your existing gate to an automated one.
The professionals at Metro Access Control have compiled these benefits and taken a closer at look at how they can improve your property.
Some of the benefits of an automated gate system include:
Security
Increased property value
Improved curb appeal
Safety for the people on your property
Privacy
Security
New Jersey Automated Gates are a great way to ensure that your New Jersey property is as secure as possible.
Most thefts are crimes of opportunity and not carefully planned and thought out. It is very likely that intruders will be deterred from trying to enter your property as soon as they see that you have an automated security gate. Our experts can provide you with a gate that has the level of security you need for your property.
Voice communication systems or intercoms at your fate can allow you to remotely allow entrance to visitors.
Camera systems can allow you to visually verify their identity.
Curb Appeal
Automated gates can drastically improve your property's curb appeal. your gate can be designed to be aesthetically appealing, and it can really make a great impression on anyone visiting.
Property Value
This one is no surprise. Your New Jersey property's value will increase with its curb appeal, and the added security of the gate is just one more great selling point.
Our professionals will work with you to design an automated gate that's perfect for your property.
Insurance Benefits
Some insurance carriers are willing to offer lower premiums to property's on which automated gates are installed. Insurers will know that your property is more secure and that there is a much lower chance of you becoming a victim of property theft.
Child Safety
If your automated gate is being installed at a residential property in New Jersey, it can help keep your children safer. There's a much lower chance of intruders entering your property, and your children will be much safer from traffic.
Pet Safety
Similarly, automated gates will keep your pets within the boundaries of your property. Your neighbors will likely appreciate this, and your pets will be safer from vehicles.
Privacy
With an automated gate system, you'll be able to easily keep solicitors away from your front door. Vehicles will not be able to enter your driveway to turn around, and you can have full remote access in case someone you would like to allow in visits your property.
If you are looking for Automated Gates in New Jersey then please call 732-742-9230 or complete our online request form.