Benefits of Having a Maintenance Contract for Automated Gates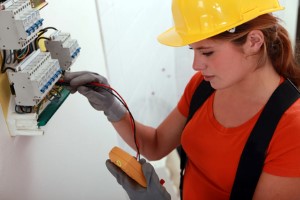 An automated gate can offer your New Jersey property a number of great benefits, and it's one of the best ways there is to keep your property safe and secure. But in order to get all of those benefits, your automated gate needs to be kept in the best condition possible at all times.
A Maintenance Contract can extend the lifespan of your equipment, and it will also prevent your gate from needing major repairs or having unexpected problems. At Metro Access Control, we offer a number of maintenance agreements so that you won't ever have to worry about the condition of your gate.
Here are some of the benefits you'll get from our maintenance contracts for New Jersey Automated Gates
Pricing
Chances are that regardless of whether or not you have a maintenance contract for your New Jersey property's automated gate, you'll be having regular maintenance and repairs performed. The cost of those repairs can be drastically reduced with our maintenance agreements. Not only will you be getting one flat rate for all of the maintenance you need, but you'll also be spending less on preventative maintenance as opposed to in-depth repairs.
Maintenance Contracts are Tailored to Your Needs
Regular maintenance is a necessity for any piece of equipment that you own. An automated gate will need to be lubricated to prevent mechanical problems, wires need to be kept in great condition, and safety devices need to be regularly tested. Depending on how frequently your gate is used, these and other maintenance tasks need to be performed on regular basis.
Our maintenance contracts have a wide range of different types of coverage. We can offer you monthly service, bi-monthly service, semi-annual service, or annual service. We'll work with you to find the perfect amount of maintenance for you particular New Jersey property, and we'll make sure that you're getting everything you need—and nothing you don't—from our professional services.
Platinum Level Contracts
Multifamily residences, hotels, and other commercial and industrial complexes in New Jersey with automated gates benefit from multiple maintenance visits each year. The frequency of these visits depends on the amount of daily use and traffic, as well as the type of electric gate that you have installed. Our technicians will be able to work with you to find the perfect amount of visits for your commercial property.
Many commercial and industrial sites may need a no-nonsense complete package so that the annual repair and maintenance costs for their gates can be pre-determined and worked into their annual budgets. Metro Access Control offers these high-level contracts to meet those types of needs. All of the costs for the repair and maintenance of your automated gate throughout the year can be paid upfront.
If you are looking for a Maintenance Contract for Automated Gates in New Jersey then please call 732-742-9230 or complete our online request form.