Barrier Arm Installation At RWJ Hospital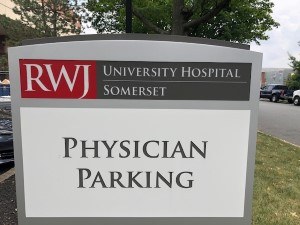 The customer RWJ Hospital was looking to upgrade their existing barrier arms to control traffic in there physicians parking area. The system they had in place was becoming very problematic. Constant breakdown, very limited parts availability, and very limited safety features. We decided to upgrade to Hy-Security DC park system. It features corrosion resistant outer-shell, break away high visibility L.E.D. traffic arm, a built in battery back up, and inherent entrapment device. Reduce vehicle damage liability – lighted arm, resilient bumper, breakaway arm bracket. Hy-Security 2 year manufactures parts warranty.
Photo Gallery
If you are looking for a traffic barrier arm installation in Somerville then please call 732-742-9230 or complete our online request form.